70-Series Combine OR R450 Windrower Monitor Mount | Aftermarket Replacement for a John Deere AXE16786
SKU:
DB77656
Availability:
In-Stock | Free Shipping On Order Over $150 (US ONLY)
This monitor mounting bracket fits tight in the upper right-hand corner of the cab of a John Deere 60 or 70-Series Combine. Also works in a 7760 cotton picker or forage harvester with this same cab design. It is highly adjustable using a 1.5" RAM Mounting System. Installs the same as John Deere's AXE16786 Kit using the one large cab bolt and two smaller bolts. There is an extra set of holes for mounting an additional monitor.
Comes with the RAM Mounting System for the 2-Bolt Pattern of John Deere Brow Screen, Mobile Processor, 2600 or 2630 Monitors OR a 4-Bolt pattern on a 4600 monitor like a 4620 or 4640 etc. You can also add an addition Ram Mount ball for an iPad or Tablet Mount.
Direct replacement for John Deere Part Number AXE16786 sub for AH220633
This monitor mounting bracket works on a John Deere 9570, 9670, 9770, 9870 Combine Model. Also works on Cotton Pickers and Forage Harvesters with this same cab design.
Works with 60-Series Combines, you might need to drill a couple holes in this application.
Works with R450 windrowers or swathers with this cab design. NOTE- This installation will require taping of two existing holes on the unit.

This Base Bracket can also be used for an iPad or Tablet Mount.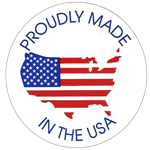 Reviews
Installed these on two John Deere 70 series combines. Gives us many options on where the monitor sits and doesn't vibrate.