Adapter Kit for John Deere® 4640, 4240 and Extended Monitor - DB54640 [C2]
Display Bracket
SKU:
DB54640 | Made in USA
Availability:
In-Stock | 30 Day Returns | 1-Year Warranty
This Adapter Kit is for the New John Deere® 4640 or 4240 Universal Gen 4 Display. It also works to mount a John Deere Gen 4 Extended Monitor. This kit converts the 4 bolt pattern to the old John Deere® 2 bolt pattern found on corner post brackets.
Kit Includes:
1 - Metal Adapter Bracket
4 - Mounting Bolts
2 - Attaching Bolts
2 - Hex Nuts
Adaptor Bracket mount to a Standard John Deere Corner Post Bracket.
The monitor adapter is designed to clear the fins on the back of the Gen 4 4640 display or extended monitor. It has maximum flexibility with up to 6 different mounting positions when used with the Quick Change Bracket. Made of 11-Gauge Steel and powder coated, the kit comes with 4 mounting bolts and 2 nuts for the Quick Change Bracket allen/hex screws.
NOTE: This Adapter Kit can be used on BOTH the monitor and vehicle side of any setup allowing the Quick Change Bracket to work with any screen that has the VESA 75 X 75 bolt pattern. Some of the Ag Leader displays and Trimble displays use the VESA 75 X 75 bolt pattern. Can replace a John Deere BPF11839.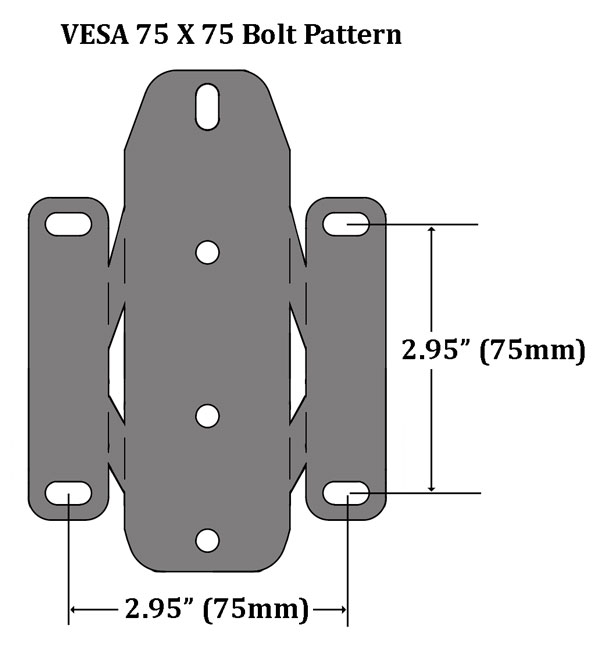 Below: 4640 Monitor is mounted to the arm rest of a John Deere Sprayer using this Adapter Bracket.

"Excellent Item, Fast Shipping!!" - Brian S. - Wisconsin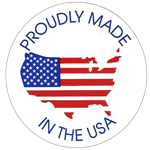 Is this item NOT what your are looking for?
Send us a message, maybe we can help. Contact Us
Reviews
Works perfectly and makes for quick installation from different vehicles in less than a minute

[ have the adapter on 2 4640's 2 Ag Leader Integra and an In Command 1200 they work great but the location of the cable going into the ag leader display take a litte work but they work great.

Adapter Kit for JD monitor

Works great, don't notice any extra vibration, easy removal

Perfect fit for 9X70 combine monitor bracket to adapt to Gen4. Came with the bolts as well. Clearly this was well thought out.

I'm using this adapter bracket for a 4240 display to fit on older tractor/combine brackets, everything bolted on easily. Kit included bolts which are needed to bolt on the display as there is not enough clearance to tighten the original wingnuts from the display to this adapter bracket.

Works great. I used it to mount Ag Leader InCommand 1200 in my 9770. I only wish it was about an inch shallower, as with the quick change bracket, it moves the monitor back about an extra 2 inches total. Works great though, and bolts right up.

Just what I needed

It was easy to order and easy to put on the 4640 screen. Work now with my quick release bracket so I can swap in and out with my 2630 screens.