Cupholder for Agricultural Cab | WEBSITE ONLY
Display Bracket
SKU:
DB54722 | Made in USA
Availability:
In-Stock | 30 Day Returns | 1-Year Warranty
Built for rough fields these universal heavy duty beverage/cup holders are designed specifically for the cab of agricultural equipment.

KEY DESIGN POINTS:
1. Mounting options for both the left and the right rear corner post.
2. We know these cup holders are going to go through some rough fields! We designed them deep, so that your drink doesn't tip over or fall out.
3. No limit to your visibility when one of these cup holders is installed.
4. These cup holders work for a standard pop can up to a large 3.75" travel mug (with handle).



Adjusted opening using the different length tabs. A set of 4 tabs (8 total) are included with each cup holder:

Each beverage holder is specifically designed for a specific application in John Deere, Case IH, New Holland, Massey, AGCO, Challenger, etc. NO DRILLING REQUIRED.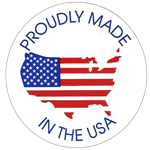 VIDEO OF A BEVERAGE HOLDER INSTALLED IN A NEW HOLLAND TRACTOR.

HAND BENT - MADE IN THE USA - PATENT PENDING
Versions Available:
* * * UNIVERSAL CORNER POST CUP HOLDER * * *
This beverage holder fits most right rear corner posts studs in equipment like John Deere® , New Holland® and Case IH®. Color: Black

Case 2188 COMBINE
Mounts under the arm rest. Shown with the long tabs installed. Color: Black




Massey, Challenger and AGCO Mid-Frame Tractors
Installs in the perfect spot on the right side of the cab using the corner post screw plus a stabilizer tab. Easy to install and it is rock solid. Color: Black

Don't see the model you need in the list? Contact Us to check compatibility.
Want to be a dealer for our products? Drop us a line.
"Easy to do business with." - Clayton M. - Ohio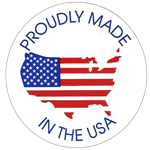 Here are some examples: (Send us an image of where you installed one of these cup holders, we like seeing our products at work.)

Installed on a John Deere 9100 Tractor

Installed on a John Deere 4930 Sprayer

Installed on a John Deere 6400 Utility Tractor

Reviews
Works great. Bought a second one

4066R

Prompt delivery and is working very well. Design is great as can use for multiple styles of containers.

Easy to install holds my yeti cup perfect. I do not understand why the OEM mades tractor cup holders one inch deep. This secure the cup great, does not move at all planting or drilling.

Cupholder for Agricultural Cab

I found this website just from a google search and am very satisfied with the customer service and product I ordered. They did not have the beverage holder I wanted for my husband's 2188 Case IH Combine so they custom made one to work in it. I/we will definitely order from them again in the future!

Solid, held the cup still over terraces/ditches. Its installed on a John Deere 9100. Works Great!