Phone Holder Kit for a John Deere 6M Corner Post
Display Bracket
SKU:
DB40666 for 6M | Made in USA
Availability:
In-Stock | 30 Day Returns | 1-Year Warranty
Buy 2 - 3 and get 5% off
Buy 4 or above and get 10% off
This phone holder mounts to the corner post of the Mid-Frame John Deere Tractor which includes the 6M Series. Can replace a BXE10606. Unlike a suction cup, this bracket will never fall off. To install, remove the two star bolts from the corner post display bracket. Install the phone bracket between the display bracket and the corner post. New bolts are included in this kit.
Easy to install, no drilling required
Heavy-Duty 3/16" HPRO Steel base plate holds your device securely in rough fields
This "kit" includes everything you need to mount your phone
Clears the Corner Post Display.

X-Grip vs Universal Phone Tray - Which one is better?


PLEASE WATCH THE INSTALL VIDEO BEFORE INSTALLING.

More in-depth look at the Universal Phone Tray: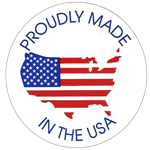 WEBSITE ONLY "KIT PRICE" - Dealers can order base plate & phone holder separately.