Phone Holder Kit for a John Deere Compact Tractor with Cab
Display Bracket
SKU:
DB40614 | Made in USA
Availability:
In-Stock | 30 Day Returns | 1-Year Warranty
Buy 2 - 3 and get 5% off
Buy 4 or above and get 10% off
This phone holder fits perfect in a John Deere Compact tractor cab making your phone easy to see and reach.
Easy to install, no drilling required
Heavy-Duty 3/16" HPRO Steel base plate holds your device securely in rough fields
This "kit" includes everything you need to mount your phone
Fits John Deere compact model tractors 3033R, 3039R, 3046R, 4044R, 4052R, 4066R.
Double Check to make sure your tractor has the two bolt hold in the right rear corner post.
Base Plate is pictured colored silver to show it better, finished product is powder-coated black.

X-Grip vs Universal Phone Tray - Which one is better?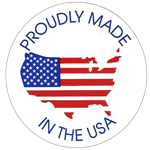 Reviews
Phone holder kit for John Deere

Bolts right on and holds your phone perfectly even over rough terrain

I added this to my John Deere 4066R tractor. It's a perfect fit and a perfect device for holding the phone. Thanks so much for making the bracket that fits the pre-drilled holes.