Phone Holder Kit For Large Ag Cabs In John Deere Tractors & Sprayers (MY 1995-2009)
Display Bracket
SKU:
DB40600 | Made in USA
Availability:
In-Stock | 30 Day Returns | 1-Year Warranty
Buy 2 - 3 and get 5% off
Buy 4 or above and get 10% off
This phone holder kit fits a 00 to a 30-Series John Deere Large Frame Cab right console. If your cab has the two (or sometimes 4) allen bolts between the console and the window, this phone holder will work.
Easy to install, no drilling required
Heavy-Duty 3/16" HPRO Steel base plate holds your device securely in rough fields
100% more secure than using a suction cup mount
This "kit" includes everything you need to mount your phone (Base Plate & RAM Mount Phone Holder)
Free up the cup holder and securely mount your phone with this easy to install holder (no drilling required).


X-Grip vs Universal Phone Tray - Which one is better?


From the 8100 to an 8030 Series, 7020 to 7030 Large Frame, 4730 Sprayer and on and on.....this phone holder will work. It fits John Deere model 7630, 7720, 7730, 7820, 7830, 7920, 7930, 8100, 8110, 8120, 8130, 8200, 8210, 8220, 8230, 8300, 8310, 8320, 8330, 8400, 8410, 8420, 8430, 8520, 8530 and John Deere Equipment with this cab style. These cabs were primarily built from 1995 to 2009.
Base bracket is easy to install using the two bolts between the window and the console. It can be mounted in three different positions with the arm forward, middle or back.
This phone holder can be mounted so the phone is forward, middle or back on the console. The "Back" position is shown below.

"Extremely good quality bracket and awesome customer service." - Bo F. from AR


Need just the RAM Mount Phone holder? Click Here


Need just the Ball? Click Here

"Honest and a pleasure to do business with - thanks!!!" - Bill S. - Nebraska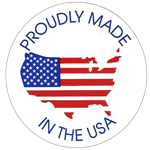 WEBSITE ONLY "KIT PRICE" - Dealers can order base plate & phone holder separately.