S-Series Combine Monitor Bracket | Aftermarket Replacement for a John Deere BPF10277 or BPF11186
Display Bracket
SKU:
DB625333 | Made in USA
Availability:
In-Stock | 30 Day Returns | 1-Year Warranty
Redesigned for 2022 Harvest Season - This new design uses the vertical space in the combine cab to mount multiple screens, improving visibility over our previous design. It is also made out of thicker material, even thicker than the standard OEM bracket. Works great to mount a monitor and/or iPad under the radio in a John Deere® S-Series Combine (9X), Swather or Windrower cab.
- Holds multiple devices
- Customized to your setup
- 100% more secure than using suction cups mounts
This mounting bracket will work on S760, S770, S780, S790 or X9 1000 or X9 1100 John Deere combines or cabs with similar design.

Works with Climate FieldView - Great for Climate Fieldview device which comes with a 1.5" RAM Ball.


Below: Installed in an X9 John Deere Combine.

Below shows the new location option for a RAM Mount ball, close to the headliner in the combine cab.



RAM Mounts allow for maximum adjustability when mounting a screen.

Posted by a customer:


This bracket replaces John Deere BPF11186 or BPF10277 and fits: John Deere® S-Series Combine Model - S650, S660, S670, S680, S690, S760, S770, S780, S790 And John Deere® Windrower and Swather Model - W235, W260, W235M, W235R, W260M, W260R
NOTE: The RAM MOUNT can be rotated for increased visibility when roading.

"Thanks for the fast delivery!!" - Jake T. - Missouri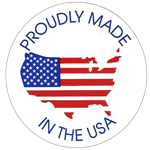 Reviews
Fits great, quick and easy install. Rigid and doesn't vibrate like the factory junk

double monitor holder s780

fits great love it. Has many options to make the monitors fit just right

Easy install Nice fit Very adjustable Thanks K S

It is a perfect mount to used a John Deere monitor and an iPad mount. A lot less clutter which makes vision from the cab that much better.

S670 2630 monitor bracket

Great fitting bracket. Like the adjustability for viewing 2630 monitor.

Works awesome! Super easy install. Bought It with the ram mount stuff as well.. great getting the 2630 exactly where you want it.

This bracket worked great for us. I did not need a bracket for a 2630 or 4640 but i did want something for my ipad. We put them in both combines and they work great with an ipad holder. When going downt he road i can just swing the ipad up out of the way. When I ordered they accidentally only sent one bracket instead of two. I called and they immediatly sent me the second one with no hesitation. Great service!

"Just wanted to say I love the mount. Thank You!"

A+