Universal Phone Tray
Display Bracket
SKU:
DB309T | Made in USA
Availability:
In-Stock | 30 Day Returns | 1-Year Warranty
The Phone Tray is the best phone holder for the cab of any piece of farm equipment.
- One handed placement & removal of your device
- UV Resistant Security band can be positioned:
- Tight - To hold your phone solid during rugged use
- Gapped - To keep you phone from falling out
- Tethered - To store the band for future use
- Laser Cut Powder-Coated Steel w/UV Resistant Foam Pad
The high-strength cradle will hold a phone up to 3.75" wide (the opening is 3.90" wide). The UV resistant foam backing and bottom pads give your phone a soft place to sit. One piece steel design for durability and reliability. The gap in the bottom allows for the phone to charged while in the cradle.

X-Grip vs Universal Phone Tray - Which one is better?



More in-depth look at the Universal Phone Tray:



The Phone Tray Kit includes:
1 - Tray with foam and rubber protectors
1 - UV Resistant Security Band
1 - Ram Mount 1" ball
Below is the back of the Phone Tray with the band in the "Tethered" position.

"Tight" position for very secure phone holding.


Or "Gapped" position for easy removal and placement. NOTE: In the gapped position, the band has three position options it can be placed in for best screen visibility.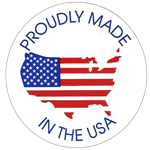 Reviews
Works great best I have used!

This is the third phone holder I have purchased. It is easy to install and easy to place phone into tray. If you are in rough conditions the rubber band supplied can easily be moved to hold the phone from bouncing around. Opening in bottom is easy access to plug phone in for charging. Had other X type holders and those you needed two hands to put phone away.

The best phone holder on the market!