Phone Holder Kit Case IH 600 Monitor
Display Bracket
SKU:
DB40636
Availability:
***Free Shipping On Order Over $150 (US ONLY)***
Bulk Pricing:
Below are the available bulk discount rates for each individual item when you purchase a certain amount
Buy 2 - 3 and get 5% off
Buy 4 or above and get 10% off
It's the perfect spot for your phone, right next to your other screen. This phone mount fits Case IH 600 Monitors with the 4-Bolt Pattern.
Easy to install, no drilling required
Heavy-Duty 3/16" HPRO Steel base plate holds your device securely in rough fields
This "kit" includes everything you need to mount your phone (Base Plate & RAM Mount Phone Holder)
Base Plate can be mounted vertical to avoid the data card on the left side of the 600 Monitor.
Three phone holder options to pick from. Just measure your phone to see which one you will need.


Base plate mounts between the armrest and the display. It is heavy duty. You can see it is thicker than the armrest mount from the OEM.

"It took all of a minute to install. Great Product. Glad I came across your company." - Colin S. sent in the comments and the picture below:
New Phone Tray is easy one hand placement or remove of your device.

The four bolt holes are spaces 75mm X 75mm apart




"Honest and a pleasure to do business with - thanks!!!" - Bill S. - Nebraska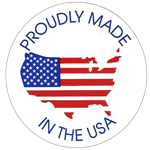 WEBSITE ONLY "KIT PRICE" - Dealers can order base plate & phone holder separately.