Phone Holder Kit Case IH AFS Pro 700 Monitor
Display Bracket
SKU:
DB40633 | Made in USA
Availability:
In-Stock | 30 Day Returns | 1-Year Warranty
Buy 2 - 3 and get 5% off
Buy 4 or above and get 10% off
This phone holder mounts to the back of the Pro 700 Monitor in the cab of Case IH Equipment. It's the perfect spot for your phone, right next to your other screen.
Easy to install, no drilling required
Heavy-Duty 3/16" HPRO Steel base plate holds your device securely in rough fields
Hardware now included.
Base Bracket includes mounting hardware.
THIS KIT ALSO WORKS FOR Trimble TMX 2050 Monitors.

Base plate mounts between the armrest and the display. It is heavy duty. You can see it is thicker than the armrest mount from the OEM. Unlike a suction cup, this bracket will never fall off.
X-Grip vs Universal Phone Tray - Which one is better?




"It took all of a minute to install. Great Product. Glad I came across your company." - Colin S. He also sent in the picture below.

New Phone Tray is easy one hand placement or remove of your device.

The four bolt holes are spaces 75mm X 75mm apart




Here is the phone holder installed in a Case IH Combine.
"Honest and a pleasure to do business with - thanks!!!" - Bill S. - Nebraska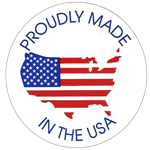 WEBSITE ONLY "KIT PRICE" - Dealers can order base plate & phone holder separately.
Reviews
We have them in all of our machines, they are really an awesome product.

Works perfect

This mount was well engineered and easy to install. It also has four different ways it can be mounted behind the monitor. It is very discreet and looks like it's meant to be there

Works great

Intelliview 4 phone holder

Works good easy install Only suggestion is include longer screws with kit so you don't have to go find some mid install Think 3/4 or one inch will work fine (Thanks for the suggestion, hardware is now included - DB)

I ordered the 3 bigger phone mount kits and very happy with the design and usability

Good design that allows the phone to be mounted a few different ways if you desire. Should work with a variety of displays since it is made to work with the 4 bolt ram mount spacing. Only complaint is that they don't make more products for CNH!