Phone Holder Kit For John Deere 2600 or 2630 Display
Display Bracket
SKU:
DB40626 | Made in USA
Availability:
In-Stock | 30 Day Returns | 1-Year Warranty
Bulk Pricing:
Below are the available bulk discount rates for each individual item when you purchase a certain amount
Buy 2 - 3 and get 5% off
Buy 4 or above and get 10% off
This phone holder mounts to the back of a 2600 or 2630 in the cab of any John Deere Equipment. Pair it up with the Quick Change Bracket and move both your display and your phone together. It's the perfect spot for your phone, right next to your other screen.
Easy to install, no drilling required
Heavy-Duty 3/16" HPRO Steel base plate holds your device securely in rough fields
This "kit" includes everything you need to mount your phone (Instructions, Longer Bolts, Base Plate & RAM Mount Phone Holder)
2600 or 2630 AMS Greenstar Monitor - Mounts to the 2-Bolt Pattern for a John Deere GreenStart Monitor. This base plate can be rotated so that the phone could be mounted in one of the four corners of the screen (Upper Left, Upper Right, Lower Left or Lower right).

NOTE: Also works when the 2630 is mounted to the arm rest in a combine, sprayer or other application.
X-Grip vs Universal Phone Tray - Which one is better?



The phone holder base plate bolts onto the back of the screen.



Need just the RAM Mount Phone holder? Click Here



Need just the Ball? Click Here

REVIEWS (7):
Perfect


Got it in my 2016 John Deere 9470R, works like a charm!
Product: Phone Holder Mounting Kits
Posted By: Creed M.

Awesome


I have 3 they are sweet
Product: Phone Holder Mounting Kits
Posted By: Cade Q.

Excellent bracket!


Extremely good quality bracket and awesome customer service. I lost the bolts and spacers that came with it and they sent me new ones fast. Great experience all around!
Product: Phone Holder Mounting Kits
Posted By: Bo Fowler

They work awesome!


Product: Phone Holder Mounting Kits
Posted By: Boone M.
I think we are up to 11 of them so far. Need 4 more this fall.

Perfect Fit!


Product: Base Plate for Ram Mount Phone Holder
Posted By: Wade J.
Got the bracket and it fits perfectly. Used my own RAM Mount and it went on smooth as silk. Great Product. Thanks for the Help!

Phone holder


Product: Phone Holder Mounting Kits
Posted By: John E Strickland iii
The phone holder for John Deere 8R tractor is awesome holds the phone perfect for access and viewing.

It's definitely a must-have....


Product: Phone Holder Mounting Kits
Posted By: Adam A.
Got one in my combine, it's definitely a must-have. Added a headset to it and now you are ready for anything throughout the day.
"Honest and a pleasure to do business with - thanks!!!" - Bill S. - Nebraska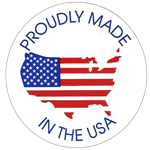 WEBSITE ONLY "KIT PRICE" - Dealers can order base plate & phone holder separately.