Quick Change Bracket - STARTER KIT for John Deere - DB52732
Display Bracket
SKU:
DB52732
Availability:
In-Stock | Free Shipping Available | MADE IN THE USA
Here is how it works:



"We love ours. They should be standard equipment." Kris C.
This "Starter Kit" is what you will need to have a Quick Change Bracket for 1 piece of equipment. A "Vehicle Kit" is what you need for each piece of equipment that screen gets moved to.
It allows you to quickly and easily disconnect your monitor from the corner post bracket and move it to another piece of equipment. Check out will it fit my operation to see more specific setups and configurations.
There is no drilling or loose hardware.
Moving Your Screen? You will need a Vehicle Kit (Set of Studs) for each piece of equipment the monitor gets moved to.
FOR EXAMPLE: If you have one screen and it is moved between three pieces of equipment, you will need 1 Starter Kit and 2 Vehicle Kits.

BELOW IS A "STARTER KIT"
WHICH INCLUDES: 1 Quick Change Bracket
with mounting hardware and 1 set of mounting studs.
Works With:
John Deere® GreenStar Monitors: Original Brown Screen, Mobil Processor, 1800, 2600, 2630
Have the NEW John Deere® 4640 or 4620 Universal Gen 4 Display? Check out our Adapter Kit.


What Customer are saying.....

"Great product A+++" - Sam H. - Iowa

"Your brackets are awesome!" Eric - NY

"Works Great!!! Everything you advertise and everything I expected. Thanks for a GREAT PRODUCT!" John J. - SD

"It really made the installation in my combine easy." Byron - IN

"Best 45 Bucks I have spent in a while" - ULTRAFARMER - Ag Talk Forum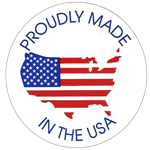 Reviews
Works great! Should be OEM on ALL monitors.

Works good.

We have four John Deere 2360 displays and seven tractors/combines that we are constantly shuffling displays back and forth from. These kits make moving them a breeze!

Good and quick shipping. These things work, a treat to use.

I need the mounting bolt kit to switch my 2630 monitor back into my John Deere 8330

Just what I wanted-makes it super easy to move monitors between multiple pieces of equipment. Good price, well designed and built.

Works good in tractor but have to do a little modification to make it work on new s670 arm rest

Every Greenstar should be equipped with this!

I have been using the Quick Change Bracket on everything for the past several years and love it. The quality is tops and it works better than expected. No problems with any installation...... it's fits everywhere I have tried it.