Phone Holder Kit Trimble 2 XCN-1050 or GFX Monitor (AMPS 2-Hole Pattern)
Display Bracket
SKU:
Availability:
In-Stock | 30 Day Returns | 1-Year Warranty
Buy 2 - 3 and get 5% off
Buy 4 or above and get 10% off
This AMPS 2-hole phone holder fits a Trimble 2 XCN-1050 Monitor and other monitors with two mounting holes 1.912" from center to center. It puts your phone in the the perfect spot, right next to your other screen.

Easy to install, no drilling required
Heavy-Duty 3/16" HPRO Steel base plate holds your device securely in rough fields
This "kit" includes everything you need to mount your phone (Base Plate & RAM Mount Phone Holder)
Phone can be mounted on the Right or Left side of the display
Works with the 2-bolt bolt pattern found here.




X-Grip vs Phone Tray - Which one is better?

New Phone Tray is easy one hand placement or remove of your device.

The four bolt holes are spaces 75mm X 75mm apart




Need just the RAM Mount Phone holder? Click Here


Need another Base Plate Ball? Click Here

"Honest and a pleasure to do business with - thanks!!!" - Bill S. - Nebraska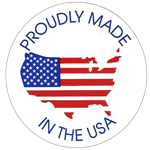 WEBSITE ONLY "KIT PRICE" - Dealers can order base plate & phone holder separately.